Magento development services
Softwood has a qualified team of Magento developers who can assist you in Magento E-commerce development and customization along with multiple online stores integration and many more things.
> We have versatile and highly competent E-commerce tool and uses it to provide solutions to store owners / merchants with high quality level
> We have a rich experience in serving our clients with a rich blend of creativity and functionality with Magento customization
> We offer matchless design solutions that include callout graphics, buttons, widgets, and special effects
> We implement best practices in Magento development to give you unmatched results
Magento E-Commerce Development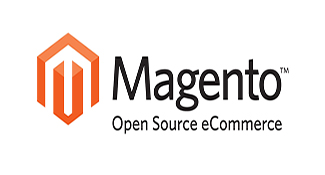 Softwood leads the world market as a quality Magento Professional Service outsourcing company in India through the development of Magento-PHP based websites and fast driven applications. Softwood provides timely, efficient and affordable Magento-PHP Programming Services. We have gained experience through a variety of Magento-PHP Projects done for customers based in India, UK, USA, Canada, Singapore, Dubai, Hong Kong & Australia.
At Softwood, we have qualified team of Magento developers who can assist you in Magento based web development and customization along with online e-Commerce storefront integration and many more things. Our team is available to step in at any junction of your Magento implementation and assist with any of the services below.
Magento E-Commerce Development Skill Sets
> Magento software installation
> Magento upgrades
> Customization and configuration
> Integration analysis and implementation
> Troubleshooting, optimization and performance tuning
> Consulting
> Design, markup and CSS
> Cycle Scope Definition
> Custom Development and Systems Integration
> Maintenance work for Magento Portal
> Third Party and APIs Integration
Softwood strives to focus on the customer and deliver solutions designed around their needs as we possess quality Magento PHP Developers and experts .We have a dedicated PHP software development team with extensive experience in Linux Apache MySQL PHP (LAMP) & AJAX with full functional knowledge base to meet the customer expectations with our Offshore Development Center (ODC) Services. Our dedicated Magento team of experts will guide you through the different stages of your project from scope definition to deployment.
Softwood provides Offshore Outsourcing for Magento Development, e-Commerce Shopping Cart with CMS, Magento Customization, Magento eCommerce Development, Offshore Magento Developers in India, Magento Design and Magento Programming Services. At Softwood, we are working in the website development using our Magento skill sets. Softwood has build competency over years in Magento Development, Custom Magento Theme, and Magento Design for its strong client base across the globe.
Contact us today to know more about our Magento web development services or to hire our Magento developers for your needs.