BlackBerry Application Development Services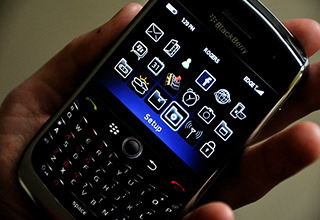 BlackBerry is the popular choice of today's business professionals. With it's rich multi media features and diverse business applications, demand for BlackBerry applications is growing rapidly. Softwood is a BlackBerry application development company who can cater to your business requirements.
Our efficient team has strong expertise over BlackBerry, J2ME, BlackBerry MDS and RIM BlackBerry JDE to provide powerful Application Development Services for BlackBerry.
Benefits of BlackBerry Applications
> Crucial data can be accessed even on the go.
> Clients can take a decision with respect to their business whenever and wherever.
> Availability of business details like reports, accounts instantly.
Services of BlackBerry
> Customized business and eCommerce applications for BlackBerry.
> Interactive multimedia games.
> Porting of existing applications to BlackBerry from other platforms.
> QA services for Blackberry apps.