Joomal development services
Softwood's Joomla! development team has the capability to develop simple to massive web applications.
> Joomla leads the way in the content management as it suits the need of a large array of professionals alike
> Our Joomla! developers are blessed to play with this CMS framework's with the prominent features
> We design and develop every inch of your website, from content addition, modules and component development
Joomla Open Source Web Development Services & Solutions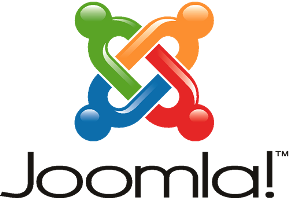 Softwood offers Joomla! Web Services to their clients around the world. We have gained a vast amount of knowledge in working with more Joomla! projects. Our professionals are highly experienced and well equipped in Joomla! Website Installation & Deployment and plug-ins installations. With the custom built implementations, we are more familiar in developing bespoke modules, components, templates and plug-ins.
Softwood is specialized in customizing and integrating any Joomla components and modules. Joomla! is available in different versions; our developers are familiar in working in any versions. All the Joomla development services are handled by our Joomla developers with expertise and years of experience in the same. Softwood have the knowledge of building custom Joomla Templates with W3C compliance and provided support to many clients across the world.
Joomla Development Skill Sets
> Custom Joomla Template design
> Custom Joomla plugins, module & component development
> Maintenance work in Joomla portals
> Integrating E-commerce/Online Shopping Cart; VirtueMart, osCommerce
> Payment gateway integrations; RBS World pay, Authorize.Net
> ExistingCMS/ static website to Joomal Migration
> Customization of default functionality of Joomla
> Joomla-based platform for building social networking sites using JomSocial & Community builder
Softwood strives to focus on the customer and deliver solutions designed around their needs as we possess quality Joomla Developers & Joomla Experts. We have dedicated PHP software development team with extensive experience in Joomla based Web Development with full functional knowledge base to meet the customer expectations with our Offshore Development Center (ODC) services.
Softwood is a Joomla Based Web Design & Development Company. At Softwood, we are working in the website development using our Joomla skill sets. Our Joomla developers are blessed to play with this CMS framework's prominent features. Joomla Open Source is supported by numerous followers, contributors, and developer communities, the resources for independently developed modules are vast. We are a one of the most reliable outsourcing companies inAsia for Joomla based CMS Development.
Contact us today to know more about our Joomla web development services or to hire our Joomla developers for your needs.