Drupal development services
We have a team of expert Drupal developers experienced in modern web development technologies. Our technical professionals have assisted a number of reputed clients in developing customized corporate websites.
> Our Drupal developers have seamlessly customized and integrated a number of corporate websites
> Not just development, our Drupal designers had delivered some of the tremendous designs to our clients
> We are experts in developing community web portals, large business websites, blogs, e-commerce applications & social networking sites using Drupal CMS
> We embrace innovation provide you with the most cost efficient services to publish online content
Offshore Drupal PHP & Software Applications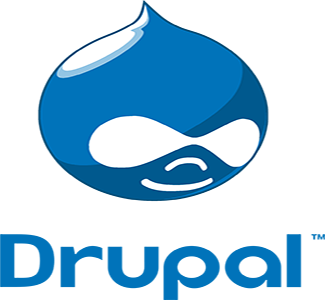 Softwood with its quality Drupal Software Application Programming Developers concentrates on delivering performance based Drupal applications.we provide timely, efficient and affordable Drupal Application Programming Services having gained experience through a variety of challenging Drupal applications done for customers based in India, UK, USA, Canada, Singapore, Dubai, Hong Kong & Australia.
At Softwood with expert team of Drupal Web Application Development, we are ready to serve businesses by providing Drupal Application Development. Professional Drupal Application Developers who are leveraging our in-house expertise and technology. With sophisticated PHP Application Development tools, we can create world-class applications and design optimized websites. Our Drupal developers have seamlessly customized and completed a number of successful CMS projects.
Drupal Software Application Development Skill Sets
> Drupal CMS website Development
> Drupal Ecommerce portal Development
> Drupal Community Service portal Development
> Drupal Gallery and Events Management System Development
> Drupal Modules Integration and Customization
> Drupal Custom Modules Development
> Drupal Theme Integration and Customization
> Drupal Custom Theme and Design Integration
> Drupal Upgrades
> Maintenance work for Drupal Portal
> Third Party and APIs Integration
> Video and Audio Portal Development
Softwood strives to focus on the customer and deliver solutions designed around their needs as we possess quality Drupal Developers andDrupal Experts. We have dedicated PHP software development team with extensive experience in Drupal based Web Development with full functional knowledge base to meet the customer expectations with our Offshore Development Center (ODC) Services.
Softwood is a Drupal Based Web Design & Development Company. At Softwood, we are working in the website development using our Joomla skill sets. Our Drupal developers are blessed to play with this CMS framework's prominent features. Drupal Open Source is supported by numerous followers, contributors, and developer communities, the resources for independently developed modules are vast. We are a one of the most reliable outsourcing companies in Asia for Drupal based Web Application Development.
Contact us today to know more about our Drupal web development services or to hire our Drupal developers for your needs.