iPhone Application Development Services
Apple iPhone/iPad devices are very popular as they have large number of iPhone applications or iPad applications available on iTunes store. iPhone mobile applications or mobile applications in general on all major phone platforms are becoming popular with both consumer and business users as they are preferring to work with mobile applications for convenience sake.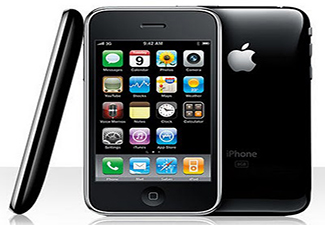 With 4g and 5g phone networks, it is possible to come up/work with mobile applications that deal with or use lot of data bandwidth. Applications such as playing videos, streaming video content, downloading books or engineering drawings or downloading database information in to local storage. With improved processor speeds , RAM and faster network speeds i.e. downloads on phones, the mobile platform is reaching the true potential as a computing device. Now, it is possible to work with remote servers, open and work with large files, process data using faster networks and use cloud as extended storage and monitor activity on cloud in real time.
Now, whether it is managing enterprise fleet assets using iPhone 4 mobile device, or using iPhone app to manage service calls for your customers, keeping track of sales and service folks using iPhone 4 applications or mobile applications, managing the claims process using Apple iPhone applications as document scanner, picture taker, GPS coordinate locator or taking the video of the loss or damage.
All these functionality and much more is feasible such as taking tests of various kinds,doing financial transactions, ordering groceries, buying various services like insurance, tickets, or checking availability of hotel or aeroplane seat, using mobile as diagnostic device, or managing factories, building, or homes remotely using video streaming functionality are possible on mobile devices nowadays whether it is a iPhone mobile application or iPad application.
Special iOS development Services
Softwood is an iPhone application development company specializing in developing Apple iPhone applications and Apple iPad applications. We have expertise in integrating media, databases, web services and other packages. Whether it is dealing with H.264 codec, SOAP or REST web services, we can help you in creating complex applications integrating various advanced functionality.
We are a mobile application development company in India specializing in iPad applications, custom iPhone application development involving advanced UI, Page transitions, media integration, encryption, data storage in local database.
Softwood is an iPhone application development company / iPad application development company with extensive knowledge of the iOS operating system. We develop interactive business and individual applications which suits your requirements. With emphasis on efficiency, user-interface, and minimum budget, Softwood is the perfect solution for all your iPhone / iPad application needs. With In-App purchase option a customer gets the flexibility to buy, subscribe and also receive notifications etc.


Benefits of iPhone Applications/ iPad Applications
> Custom iPhone applications provides a way to promote your business and increase your brand image and stay a step ahead of your competitors.
> Helps you get new customers and manage your business process on the go, thus always connected to your business and customers.
> Possibility of providing creative high end games for the gaming lovers.
> Develop efficient applications to optimize the use of iPhone / iPad.
Contact us today to know more about our Iphone Application development services or to hire our Iphone App developers for your needs.